The experience begins here.
Bella Sposa Bridal Boutique located in Tinley Park, IL (Chicago area) creates personal connections with every bride who walks through our doors.  Our intimate environment allows every bride's vision to come to life, with each appointment being customized to allow for a unique experience.  Our warm and inviting showroom features exclusive gowns from Stella York, Essense of Australia and Martina Liana.  These designers produce a wide variety of looks to fit your every desire.  We are extremely proud of our store selection, we highly encourage our brides to look, touch and feel the exclusive fabrics by these designers.  Our team is driven by a love of fashion, top notch customer service and all topics related to weddings. Together our team has over 34 years of experience of turning a bride's dream wedding gown purchase into a reality.  We look forward to giving you the experience of a lifetime!
Bella Sposa Bridal Boutique has won The Knot's Best of Weddings award in 2010, 2011, 2012, 2013, 2014, 2015, 2016, 2017, 2018, 2019, 2020 and is also part of the The Knot's Best of Weddings Hall of Fame.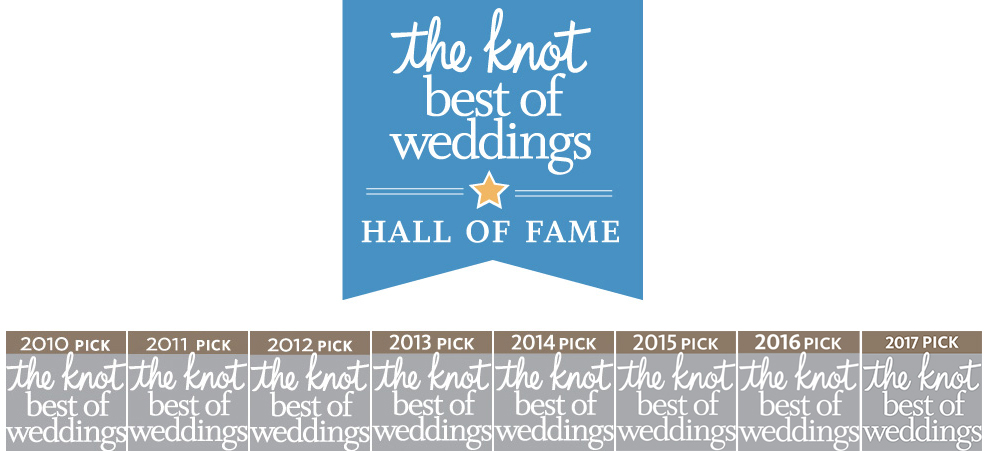 Frequently Asked Questions
Do I need an appointment??
We strongly encourage everyone to make an appointment whether you're looking for bridal, bridesmaids, flower girls, or accessories. This ensures you will have a personal Bridal Consultant, a private fitting room, and a viewing area for your guests. Appointments can be made over the phone at (708) 532-2100 or online by clicking here. 
How long will my appointment be?
First time bridal appointments and first time bridesmaids appointments are both 90 minutes long. Other appointment types will vary in length for accessories, flower girls, etc. If you wish to schedule an appointment, please give us a call and we can help answer any questions regarding the allotted amount of time.
Who should I bring with me to my bridal appointment?
When shopping for a wedding gown, experts advise bringing 3-4 people with you to the appointment. Only having your closest family and friends has proven to work best when making YOUR decision. In consideration to the other brides please make arrangements for children, as we cannot accommodate them during the appointment.
When should I begin shopping? // How long does shipping take?
We recommend shopping for your bridal gown 8-12 months prior to your wedding date. We also recommend shopping for Bridesmaids, Flower Girls, and accessories 6-8 months prior to the wedding.
What if my wedding is less than 6 months away?
No problem! We have a large selection of sample dresses in all different sizes that are available to purchase off the rack. Sample sales are sold at a discounted price as is. This means you will not have to wait for shipping, and can take it home with you that day!
Does Bella Sposa have bridal gowns within my budget?
Our bridal gowns range from $1,000 – $5,000 for new special orders. We also have more budget friendly dresses on sale off the rack that range from $400 – $900 on average. Rest assured that your personal Bridal Consultant will work closely with you on pricing and respect your budget.
Can I put down a deposit or do I have to pay in full?
Bella Sposa requires 75% down payment for all special order wedding dresses, and 100% payment in full for all other purchases.
What sizes are the sample dresses I can try on in the store?
We have a wide variety of sample sizes here in our store that you can try on. Wedding dress sample sizes available for try on range from 8-34, and bridesmaid sample sizes available for try on range from 8-28.
Don't see your question or answer here? Feel free to give us a call and ask. We are more than happy to help any way we can! 708.532.2100