The experience begins here.
Bella Sposa Bridal Boutique offers each bride excellent customer service in a relaxed boutique atmosphere in which to find the perfect gown.  We strive to make your experience unique and personal.  After visiting Bella Sposa you will leave feeling like a beautiful bride.
Bella Sposa Bridal Boutique has won The Knot's Best of Weddings award in 2010, 2011, 2012, 2013, 2014, 2015, 2016 and is now part of the The Knot's Best of Weddings Hall of Fame.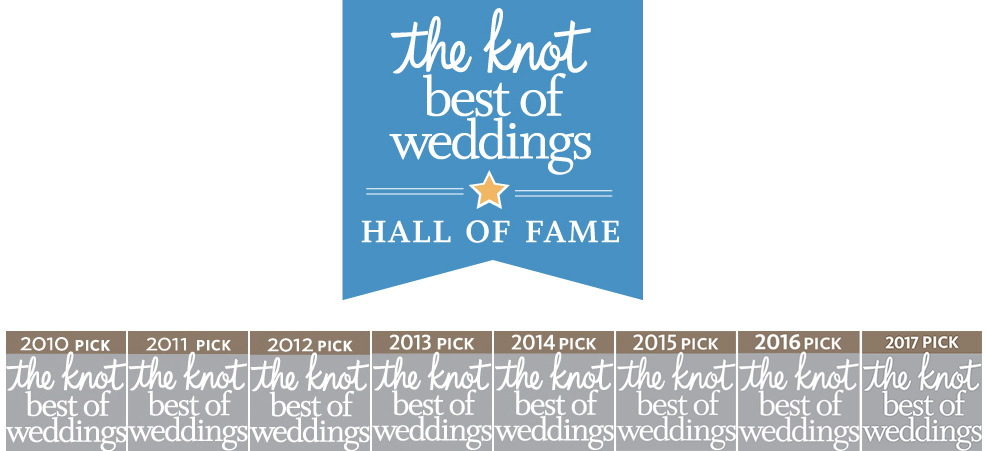 Frequently Asked Questions
Do I need an appointment?
We strongly encourage everyone to make an appointment from brides to bridesmaids, mothers to flower girls.  At Bella Sposa we strive to make your experience unique and personal.  Please call or email us to make an appointment and we will be happy to schedule you an appointment with one of our consultants. 
When should I begin shopping?
Bella Sposa recommends shopping for your bridal gown eight to twelve months prior to your wedding. We also recommend shopping for your bridesmaids and mothers of the day dresses six to eight months prior to the wedding.
Does Bella Sposa have bridal gowns within my budget?
Our bridal gowns range from $1,000 – $3,000.
Can I put down a deposit or do I have to pay in full?
Bella Sposa requires 75% down payment for all special order wedding dresses and 100% payment in full for all other purchases. 
Who should I bring with me to my bridal appointment?
When shopping for a wedding gown, the experts advise not to bring too many people. Two to three of your closest family members or friends seems to work best when making your decision. In consideration of the other brides, please make arrangements for your children, as we cannot accommodate them during the appointment.